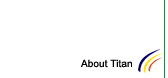 Titan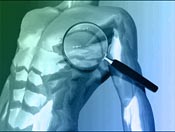 Pharma an integrated growing health care company, promoted by the Shah Group and established with the purpose of serving the community, is aiming to become one of the fastest growing pharmaceutical export company in India.
Titan Pharma through its associates, Manufactures & Markets Pharmaceutical Raw materials, Drug Intermediates, & Finished Formulations maintaining quality at par with best in the world and thereby vying for brand equity in the global context.

A complete healthcare concern, Titan Pharma is using research-based technology to contribute towards the health of people around the world with superior products Contract manufactured in state-of-art facilities under strict GMP/CGMP/ISO compliance.

Vision:
To become a global pharmaceutical export company within next three years, by providing a range of international quality products at competitive prices through integration, research & development. We will achieve our vision by working closely wit

h our partners, Company's representing us in various countries and companies supplying us their products.

Our ultimate goal aim is to provide Affordable, Latest and High Quality Finished Formulations, Pharmaceutical Raw Materials, Intermediates & Chemicals which will benefit the end customer. Our main customers are our partners involved in distribution of our products. We ensure that they enjoy a competitive edge with respect to their competitors and their profitability is ensured throughout our partnership.

Strengths of Titan Pharma:
Updated and active data base of various reliable and cost effective manufacturers of products.
Products are supported with regulatory documents like Drug Master Files, Certificate of Analysis, Residual solvent tests as per ICH Guidelines and documents required by end user.
Highly competitive prices, which helps customers to increase their margins
Highly customer oriented approach and single window service under one roof which ensure prompt response, transparency and single point communications for all the requirements.
Flexible management which ensure outsourcing of products not only within India but from other part of the world.
All employees of Titan Pharma are known for their professional excellence. The internal structure of the company is based on new managerial concepts that maintain an environment of professionalism, responsibility, accountability and personal effort.
These strengths provides to the company better and more efficient operation throughout all the activities. Titan is not only flexible to various economic and market changes, but also to future development, competitive threats and opportunities.
Every company in the world is aggressively trying to reduce costs by reallocating res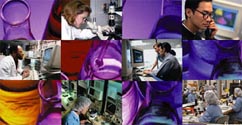 ources and introducing various management concepts like JIT, TQM, ERP, ETC. to optimize their investments.

We, at Titan not only help our customer increase their margins by offering competitive prices but also reduce their transaction & operation costs. WE HELP SOURCE AND DEVELOP SUPPLIERS FOR YOUR CURRENT AND DEVELOPMENTAL NEEDS. Hence when you deal with Titan, we act like your extension, negotiating, verifying quality and supplying the right product at your desired prices. Hence you don't have to approach various manufacturers but only Titan for all your requirements